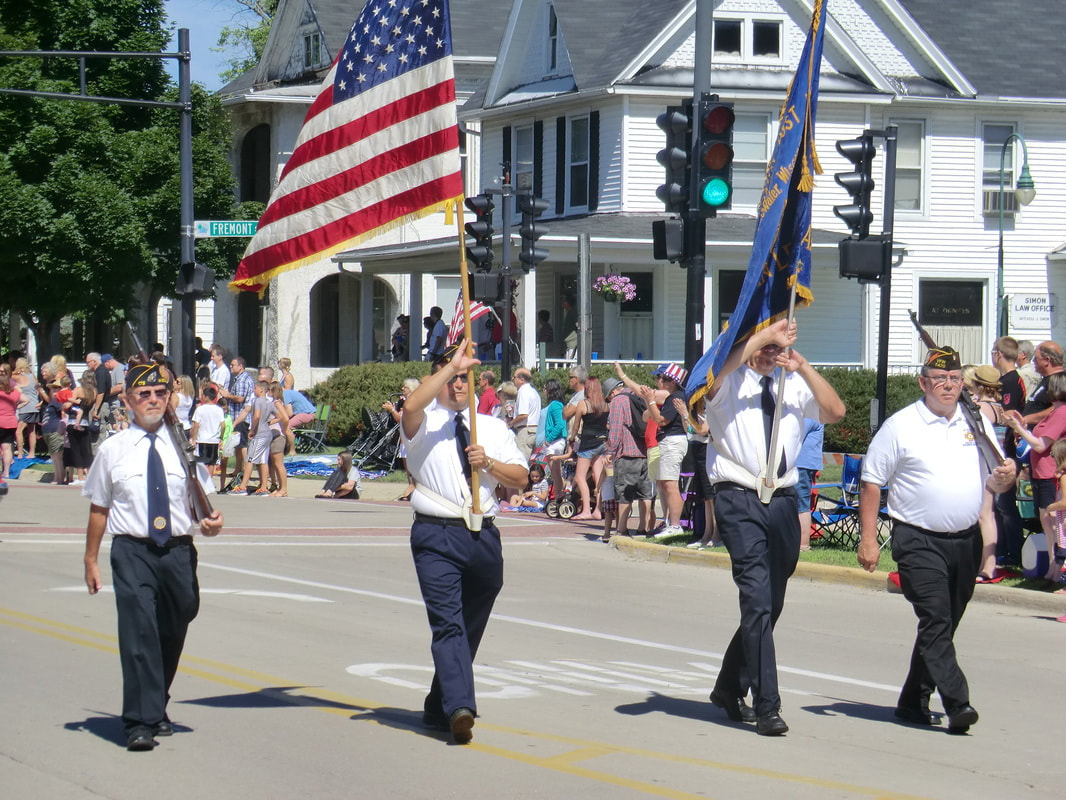 ​American Legion Post 173 is one of the oldest in Wisconsin and in the nation. Our post was established on December 19, 1919, after World War I to honor William Graham, who was the first Whitewater soldier killed in action in France. The first post commander was Col. Harold Anderson. William "Billy" Graham was member of the Freshman class of 1909 at the Whitewater Normal High School. He joined the United States Army in 1912. He served with Company "K", 128th Infantry. He rose to the rank of Corporal and was killed in action on August 2, 1918.


​From 1919 to 1938, post meetings were held on the second floor at 148 West Main Street. In the 1930's, when the Federal Government built the new Armory building at the corner of West North and First Streets (a WPS project), the post was granted a basement room. A Ground Breaking Ceremony for the Veteran's Memorial Building took place in August 1969, and Post 173 moved their meetings there in 1970. A building dedication ceremony was held on March 11, 1973. Several fund raising efforts were held to pay off the building and on December 18,1983, the post held a mortgage burning ceremony. In March of 2020 the Veteran's Memorial Building was sold. Meetings are now being held at 130 Center Street in Whitewater. The former Veteran's Memorial Building is located just east of downtown Whitewater on Wisconsin Street, one block south of Business Highway 12.


Post 173 encourages and welcomes new members. Please feel free to join our meetings on the first Thursday of each month at 6:30 P.M. Meetings are normally held at 130 Center Street in Whitewater, WI. Until further notice, future meetings will be held June 3rd, 2021 at 149 Church St. Whitewater, WI. (Old Episcopal Church)
​The American Legion was founded in Paris on March 15, 1919, by representatives of the American Expeditionary Force. Under the motto "for God and Country", this patriotic organization of veterans is devoted to advancing the ideals of America (justice, freedom, democracy & loyalty). Additional information and details regarding membership qualifications can be found on the
American Legion History
page of this web site.